Nature at it's finest
Isolated luxury
About Us
Country Hotel in Westfjords
Holt Inn is family run country hotel in Önundfjörður in Westfjords of Iceland, the hotel is run by husband and wife Helga, Ásvaldur and their son Kristján and daughter in law Hólmfríður or Hófí as she is always called.
"Our family strives to offer personal service and show our guest good hospitality. We emphasize on unique nature, mountains, beaches, wildlife, views and northern lights. With all these factors we hope our guests feel comfortable with some hint of country life in Iceland. We hope you enjoy your stay at our Inn"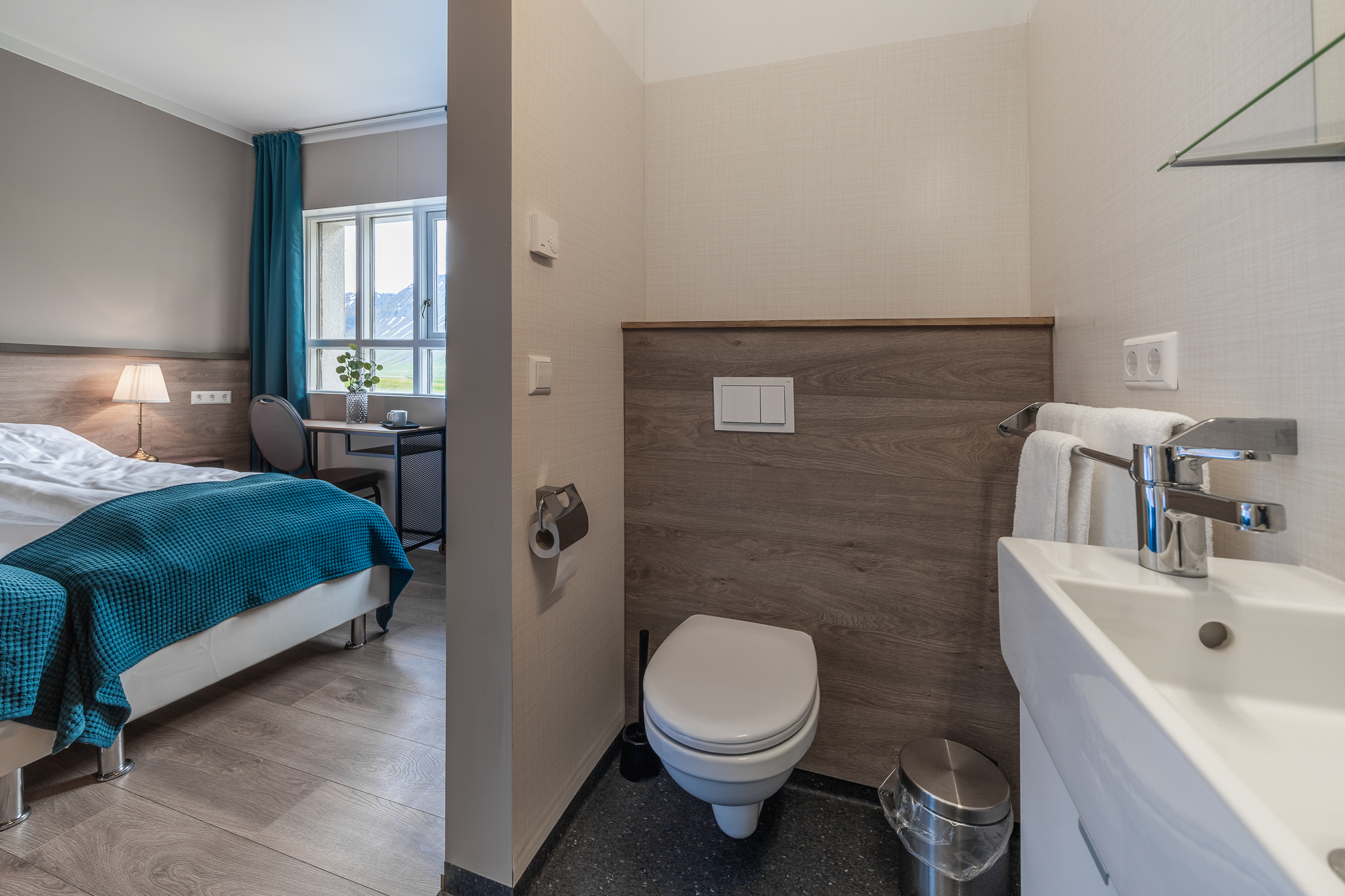 2 person room
Standard 22.000 ISK
1 Night
Breakfast included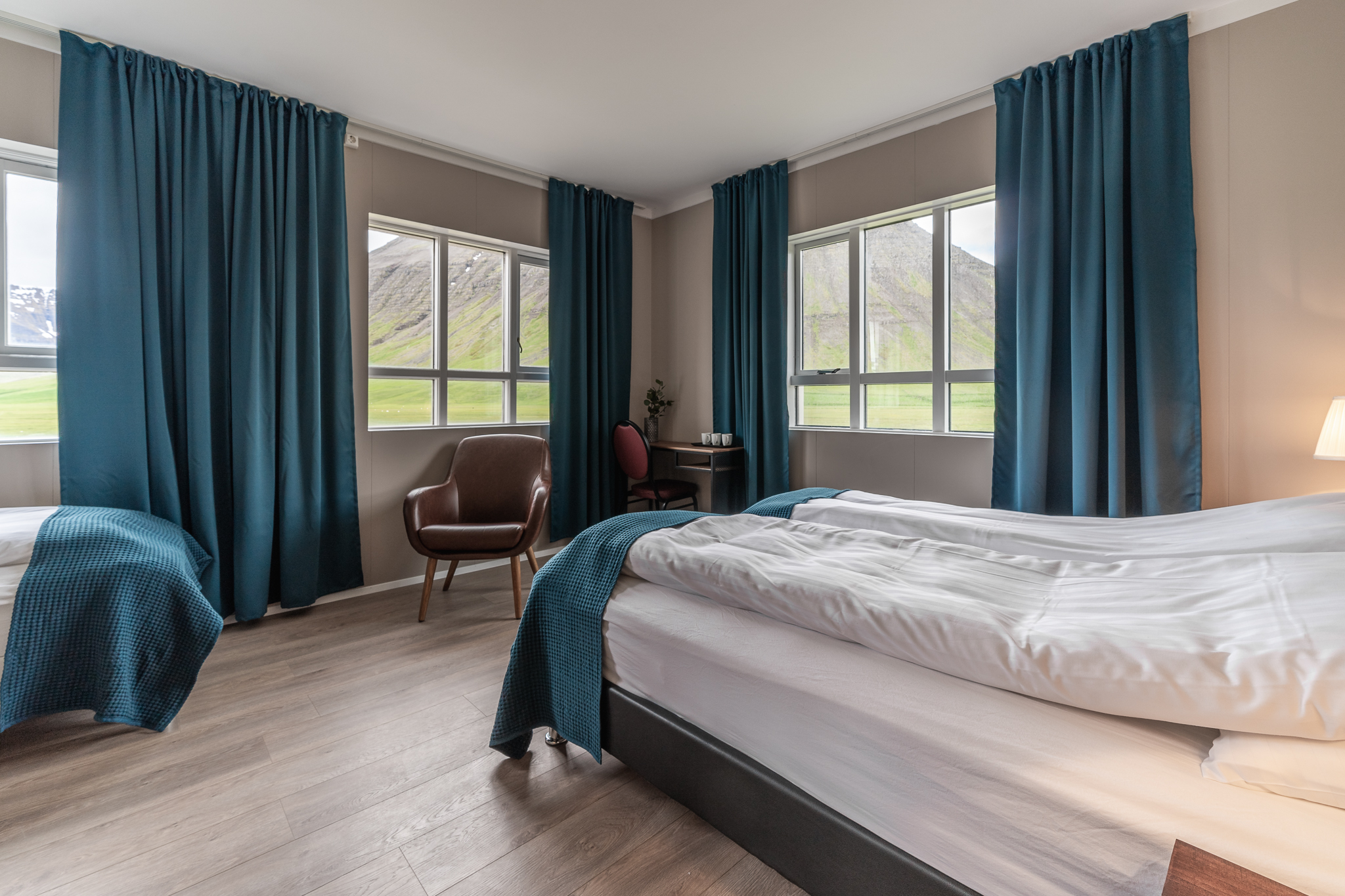 2 person room 
Deluxe 26.000 ISK
1 Night
Breakfast included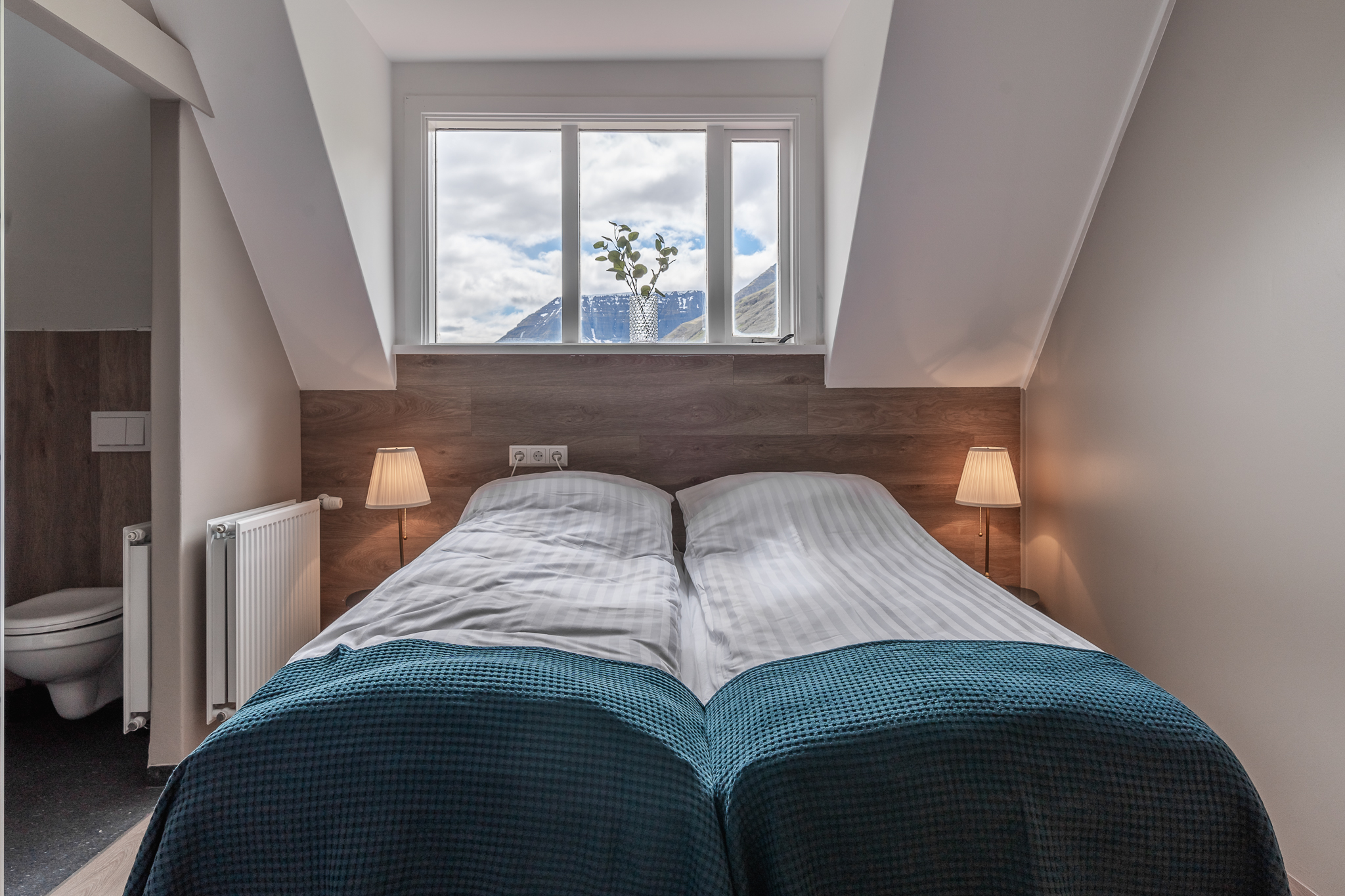 What you Get
Amenities, Services & Travel Guide
Restaurants
There is no restaurant at the hotel but there is a microwave and a boiler in the breakfast area. We do sell minipizzas though which you can order in the morning of your arrival. We also sell soda, beer and wine. Places to eat at in the area are Kaffi Sól (3km), Vagninn (10km, only open June-August), Húsið (18km), Edinborg (18km), Við Pollinn (18km) and Tjöruhúsið (18,4km, open from Easter to the end of September. Better to reserve a table).
Bars & Lounges
We sell soda, beer, wine, handmade chocolate and dried fish. What more can you need? Our lounge area, Ingastofa, is perfect to sit down in and enjoy a drink and relax and /or chat with other guests.
What to do in the area
The area has a lot to offer. In our fjord, Önundarfjord, you can enjoy our beach by Holtsbryggja, choose one of many hiking paths around the Inn, check out the swimming pool in Flateyri and also do some bird whatching.
The beautiful waterfall Dynjandi is only a 1.5 hour drive away.
Outdoor & Adventure
In the winter you can go skiing, both alpine and cross country. Only 20 minutes away we have the best cross country skiing area in Iceland. 
In the autumn you can also join us in our sheep roundup. Send us an email if you are interested! 
Visit WESTFJORDS
We would
Experience quiet but magnificent Westfjords of Iceland